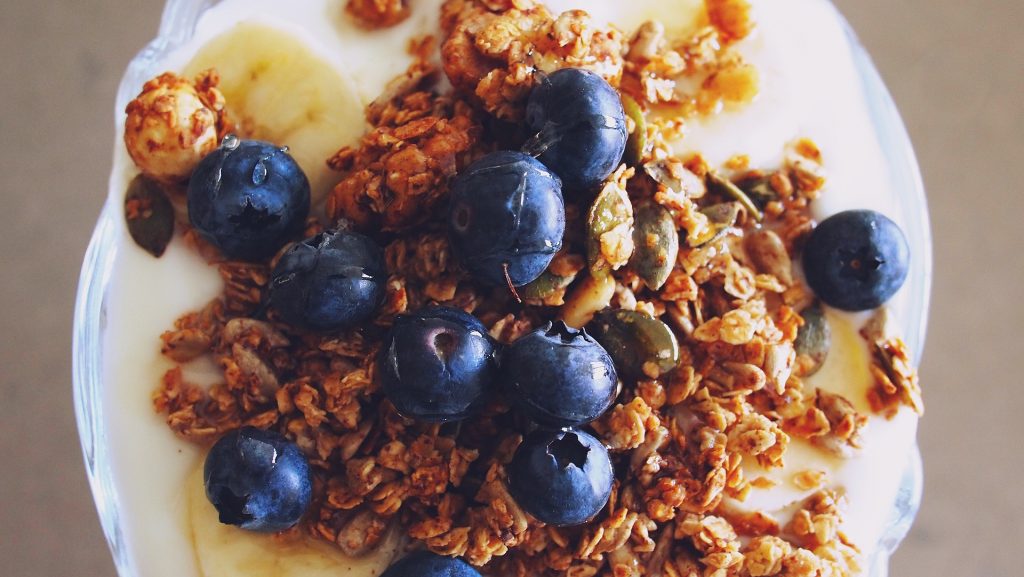 If you're breastfeeding or pumping, you've probably heard about lactation cookies. They sound a lot like chocolate chip cookies, only lactation cookies contain a few mysterious ingredients that supposedly boost your supply. As you're always looking for ways to make a little more milk, you think, "Heck, why not?" and give them a try. After a few days of snacking on these magical morsels, you notice your supply IS going up a bit. Problem is, the SCALE is definitely going up a bit, too.

And so now you're wondering if you can somehow harness the benefits of the lactation cookie without including the parts that aren't working for you.

So let's hack the lactation cookie by breaking it down into its main ingredients:

Sugar – not helpful in milk making
White flour – not helpful in milk making
Chocolate Chips – delicious…but not helpful in milk making
Eggs – A great source of protein…but you don't need to eat them in cookie form.
Butter/Coconut Oil – Fats are a necessary part of a healthy diet…but you're probably getting plenty outside of cookie eating.
Brewer's yeast – High in protein, minerals and vitamin B and therefore...helpful in milk making!
Flaxseeds – Contain essential fatty acids and phytoestrogens and therefore...helpful in milk making!
Oatmeal – High in iron, magnesium and zinc and therefore...helpful in milk making!
And so we've identified brewers yeast, flaxseed and oatmeal as the lactation cookie ingredients that are actually working to give your supply a slight boost.

Cool! So how can you incorporate these ingredients into your diet in non-cookie form?

An easy way to get all of these ingredients into the same place is to make a smoothie. Put all of these things into your blender:

2 cups of the milk of your choice
1 banana
A handful of berries
1 TB of nut butter or a half an avocado (for healthy fat)
1 tsp ground flax seeds
¼ cup oats (raw, toasted or cooked)
½ tsp of brewers yeast
½ tsp of vanilla
1 TB of honey if desired
Make homemade granola that includes the three magic ingredients. Stir together:

2 cups rolled oats
3/4 cups chopped nut pieces of your choice
1/2 cup unsweetened shredded coconut
1.5 TB ground flaxseed
1 TB brewer's yeast
1/2 tsp salt
1/4 cup honey or maple syrup
1 TB molasses
1/4 cup + 1 TB melted coconut oil
1 cup chopped dried fruit
2 tsp vanilla or almond extract
Once combined, spread the mixture on a baking sheet, and bake at 325F for about 30 minutes. Stir it a few times while it's baking, and watch carefully after 20 minutes to make sure it doesn't burn!
(Mix this granola with yogurt and some fresh berries for an out-of-this-world snack!)
Eat a bowl of oatmeal every day, adding a ½ tsp of brewers yeast and/or ground flaxseed to it.
Sprinkle ½ tsp of ground flaxseed and/or brewers yeast over soup, salad, yogurt, or hummus.
If you don't like the taste of brewers yeast, you can take it in tablet form. Talk to your doctor about the right dosage for you.
Note on amounts: Most moms do fine with adding up to about one tablespoon of brewer's yeast daily. Any more than that and you or your baby might have some GI issues. If you have any concerns about adding brewers yeast to your diet, talk to your doctor. Flaxseed is super healthy when consumed in moderation, so feel good about adding one to two tablespoons to your daily diet.
And there you have it! A few easy ways to get some milk making foods into your diet, without packing on the pounds. Happy eating!
Please note: There is no hard scientific evidence that lactation cookies or the milk making ingredients they contain increase milk supply. However, many moms over many years have said these things have been helpful for them, and so it doesn't hurt to give it a try! If you are having issues making enough milk for your baby, please call a lactation specialist to get some professional help.