Before Your Baby Arrives –
In Home Pre-natal Breastfeeding Consultation: $100.
Think of our prenatal consult as an individualized breastfeeding class focusing on how breastfeeding applies to you specifically. You will leave the consult feeling confident and committed to your goals and have a written plan to help you achieve success.
You should consider a one-on-one consult before baby arrives if:
You have a history of thyroid issues, diabetes, hypertension, PCOS, fertility concerns or if you suffer from a chronic health condition.
You have had any kind of breast augmentation.
You have flat or inverted nipples.
You were not able to reach your breastfeeding goals with a previous child.
You are expecting multiples or a special needs baby.
You have many questions and concerns about breastfeeding.
Many women who are well prepared when starting their breastfeeding relationship often go on to be successful without any additional support post-partum. However, if you do end up needing a home visit once baby arrives, you will receive $100 off the price of a consultation with me.
Pre-natal Combo-Feeding Consultation: $100.
If you aren't sure if you want to breast or formula feed, or think that maybe you would like to do both, I can help.  I will teach you the differences between breastmilk and formula, discuss your individual circumstances, and come up with a plan for success!
Pre-natal Bottle Feeding Consultation: $100.
If you plan on bottle feeding from the start (breastmilk or formula), there are many things to consider in order to feel comfortable and confident with your feeding plan.
I will teach you:
Formula basics and the differences between brands.
How to safely prepare formula (and/or how to express, store and prepare breastmilk).
Risk factors for allergic reactions and sensitivities.
Why skin to skin holding is just as important for you and your baby as for a breastfeeding mother.
When and how much to feed your baby, and how that changes over time.
You can expect all pre-natal visits to last approximately 60 minutes.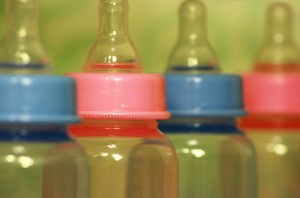 Once Your Baby Is Here –
Post-Partum Breastfeeding Consultation: $150.
Breastfeeding might be more challenging than you expected.  Always get help before you give up!
In our consult, we'll discuss your feeding goals and what's getting in the way of meeting them. I will assess your baby's tongue, lips and suck to see how they might be causing issues.  I will watch you feed your baby and offer insight, tips and tricks to make things go more smoothly.  We will then come up with a realistic feeding plan that works to keep you and your baby happy and healthy. This can be done remotely or in person depending on the circumstances.
Post-Partum Bottle Feeding Consultations: $50/hr.
If your baby struggles with bottle feeding, I may be able to help. I will watch a feeding and show you proven strategies to make it work. I can also help you navigate  formula choices, if you are wanting to start a supplement.
All post-partum visits will last approximately 90-120 minutes.
Follow Up  Consultations: $100.
We will most likely know by the end of our first visit whether a follow up visit is necessary. The follow up visit will be a shortened version of the first, but will include another full feeding assessment as well as evaluation of the feeding plan.

Back to Work Pumping Plan: $100.
Does the thought of going back to work make you anxious? Are you worried about your supply and being able to pump enough? Do you plan on using some formula but feel like you don't know anything about it? During our visit you'll learn how much milk your baby needs, how and when to pump for optimum milk production, how and when to introduce a bottle, and how much milk you need in your freezer.  We'll come up with a plan that will work to keep you providing your baby with breastmilk for as long as you desire.
Individualized Weaning Plan $100.
Are you ready to wean but your baby's not? Have you been trying to wean but it's not going well? Let me help you devise a plan for gentle weaning. I will make the process as smooth and easy as possible for both you and baby. I'll also teach you how to reduce the risk of plugged ducts and mastitis, which can occur when moms wean too rapidly.
Phone/Skype Consultations: $25 for 30 minutes.
If you are not able to meet in person, we may be able to do some problem solving over the phone!
Is there a baby-feeding service you need which is not listed? Contact me today to discuss how I can help you!