Funny breastfeeding books are hard to come by these days.
But in this quirky book, breastfeeding education is transformed from a serious, dull and overwhelming experience into a light-hearted, humorous and relaxing one.
In easy-to-understand language chock full of baby and boob jokes, you'll learn the basics of breastfeeding a newborn including:
How to prepare for breastfeeding
How to make enough milk
How to get a comfortable latch and
How to feel confident your baby is getting enough
Beth McKeown, the author's sister and an accomplished artist, supplies playful and unique illustrations that will make you laugh out loud. So whether you're planning on breastfeeding but not sure what to expect, nursing a baby but have breastfeeding questions, or looking for a unique baby shower gift, this book is a great choice.
Head on over to Amazon and check it out.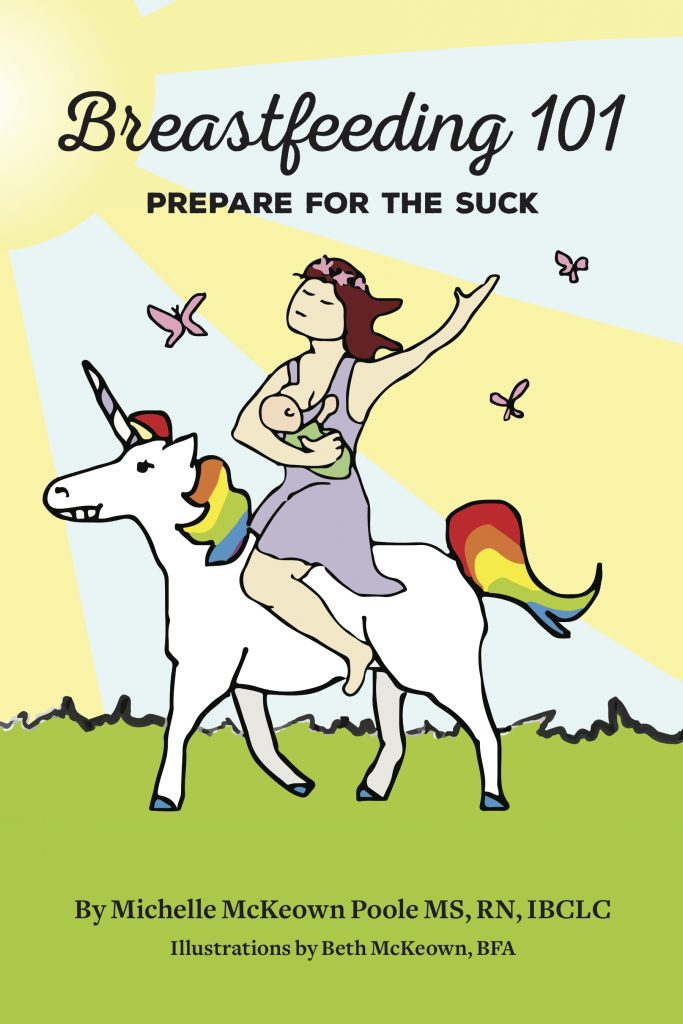 https://www.amazon.com/Breastfeeding-101-Michelle-McKeown-Poole/dp/1734528702/ref=sr_1_3?keywords=breastfeeding+101&qid=1581646333&sr=8-3